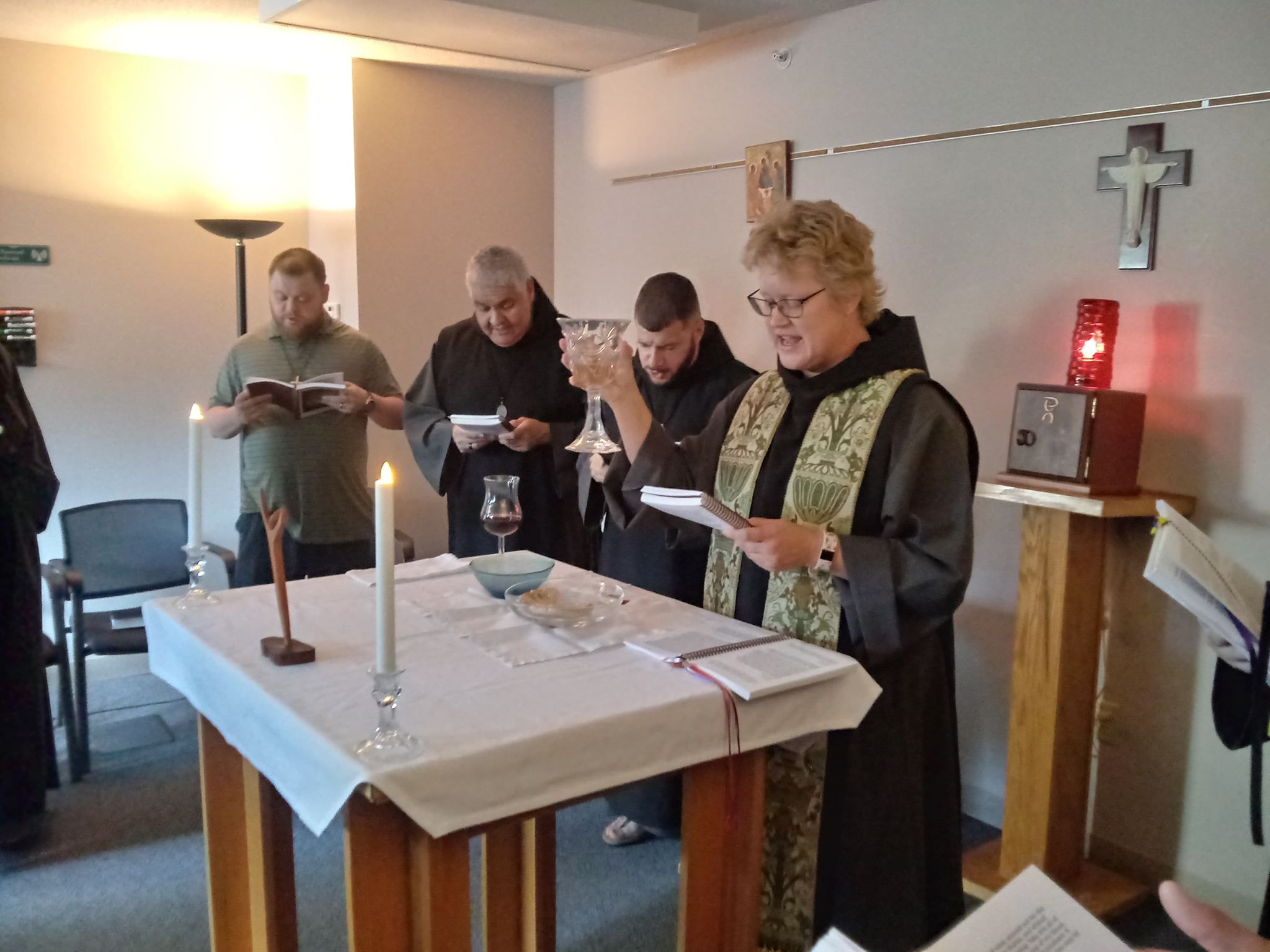 We come from all walks and states of life; we are men and women; single, married, or partnered; widowed or dating. We are lay or ordained. We are high school and college graduates, or neither. We come from all professions and experiences; bringing our unique history and the gifts and insights of our particular states in life. God weaves us into a religious community to share the journey as Companions.
No matter who you are, no matter whom you love, no matter where you are on your journey, you are welcome to explore becoming a Companion in this community.
We believe that God has called the Ecumenical Order of Charity to be among the leaders in religious life for the 21st century, living on the cutting edge of the Gospel, and being a "community without walls".
There is room for both the traditions of the past and present among us. We strive to blend both, as each Companion is encouraged to live a form of religious life which best reflects their interpretation of The Founding Document.
Our Style of Religious Life
Our Order strives to blend the best of ancient/traditional and contemporary forms of religious life.  We see ourselves as a part of New Monasticism. We do not strive for uniformity, but rather for unity, by stressing principles that create a solid foundation of living religious life, rather than handing down rules and requirements that regulate it. Each Companion is encouraged to interpret his/her own vision of their religious vocation in the light of The Founding Document.
The Order is Christian and ecumenical, and though not affiliated with any denomination, it stands in the catholic tradition of religious communities throughout the centuries. Our personal understanding and relationship with Jesus the Christ is thus nourished in community, as well as celebrated in the denomination of each Companion's choice.
We are convinced that religious life is changing, and that religious communities will be inclusive as never before, focusing on the foundations of their past: Prayer, Community, Spirituality, Ministry and Mission. We are each self-supporting, but also contribute a monthly Community Support Contribution to the Order to finance basic operational costs.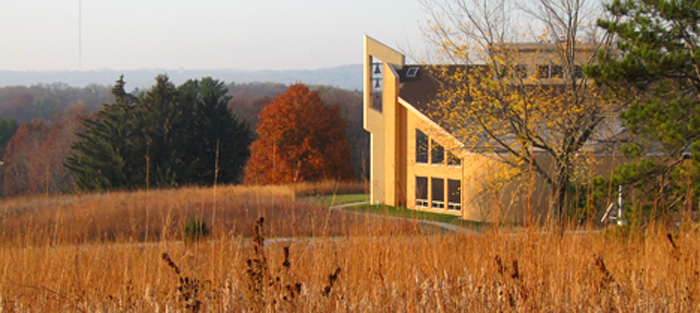 Once a year, over the second weekend of June, from the Wednesday before to the Tuesday after, we gather from across the United States for General Assembly at Holy Wisdom Monastery in Middleton (Madison), WI.
Throughout the year, we maintain regular contact with one another through email, telephone, WhatsApp, and Google Meet on our dedicated Cloister page for Companions to share our lives, support one another, or simply to request prayers.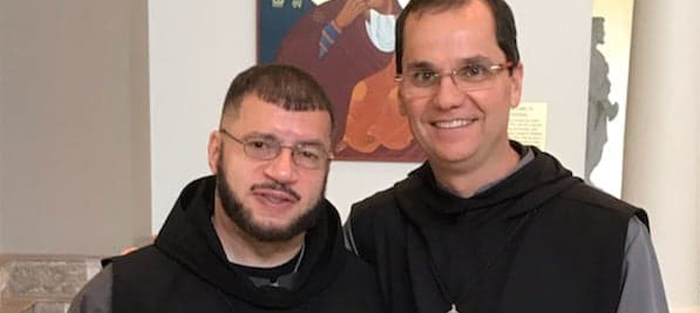 We are found in various types of employment, living alone or with others throughout the United States, Australia, and Brazil. Each of us is unique and individual, yet bound to one another by a common vocation and love as Charitists. We are single, married, celibate, or in committed relationships; men and women from a variety of Christian denominations. We strive to follow the all-inclusive love of Christ, embracing all, regardless of gender, race, color, creed, age, national/ethnic origin, physical challenges, or sexual orientation. We celebrate our diversity and support one another.
As an Order, we pledge to look for accommodations for inclusivity rather than impediments for exclusivity. We believe that the flexibility of our Order enables a person to find the right mixture of support to live such a religious vocation, while continuing their witness to the Gospel in daily life and employment. We are convinced that the Order is a vital model of religious life for the future.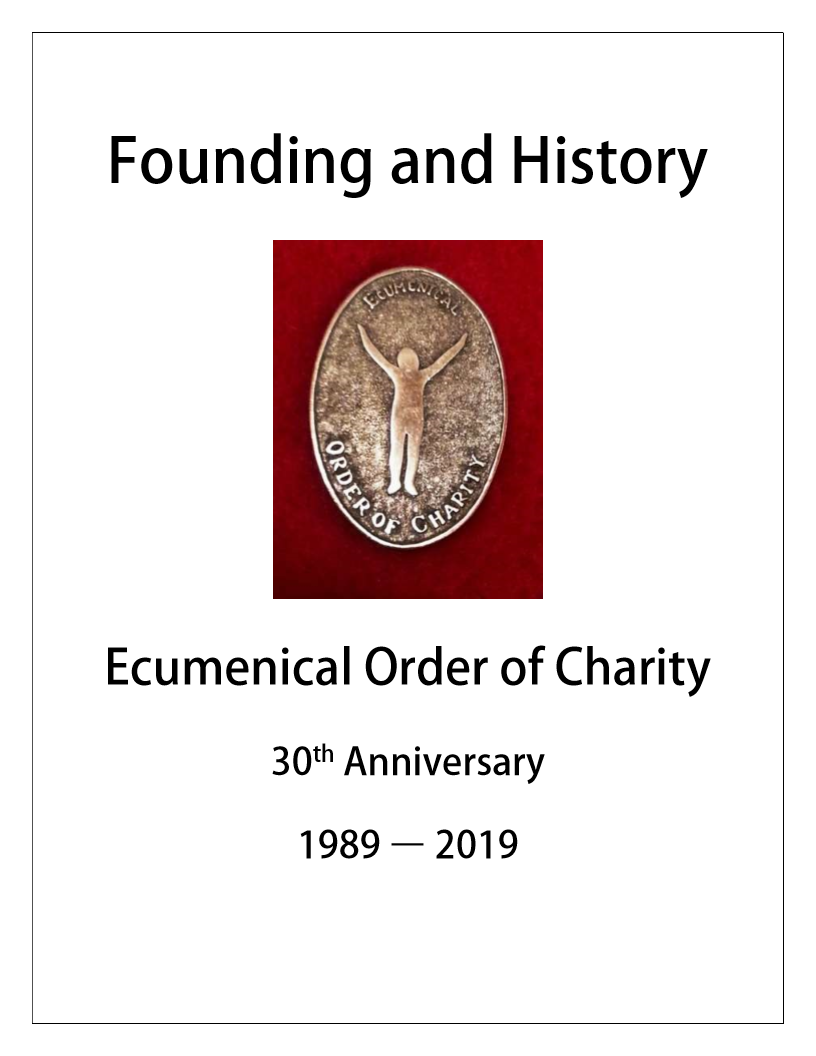 The inspiration and history of our Order can be traced back over one hundred years. Our roots go back to Bishop Vernon Hereford, an independent catholic bishop in Oxford, England, who in 1898 founded a Franciscan Order to live among the poor and working class in Oxford. In 1963, the Order came to the United States as the Community of the Love of Christ (CLC).
In 1989, our founder, Brother Dale Robert Schell, who had been a member of the CLC, along with several other people founded the Ecumenical Order of Charity. It was  dedicated to the same original charisms of service as the CLC, with the addition of ecumenism in the broadest sense, less hierarchical than the CLC and not under the auspices of any specific denomination, as was the CLC.
We also stand as spiritual heirs of the Beguines and Beghards of the Middle Ages. These were groups of lay women and lay men throughout the Netherlands and Low Countries who lived monastic lives without official ties to the Church. They lived, not in the countryside like other religious orders of the day, but in the cities, to be available to those in need. It was their life in common and their understanding of their particular vocation that united them into a community.
The Order of Charity looks back with thanks to its forebears and their traditions of life and service for inspiration as it moves into the 21st century with hope and purpose.