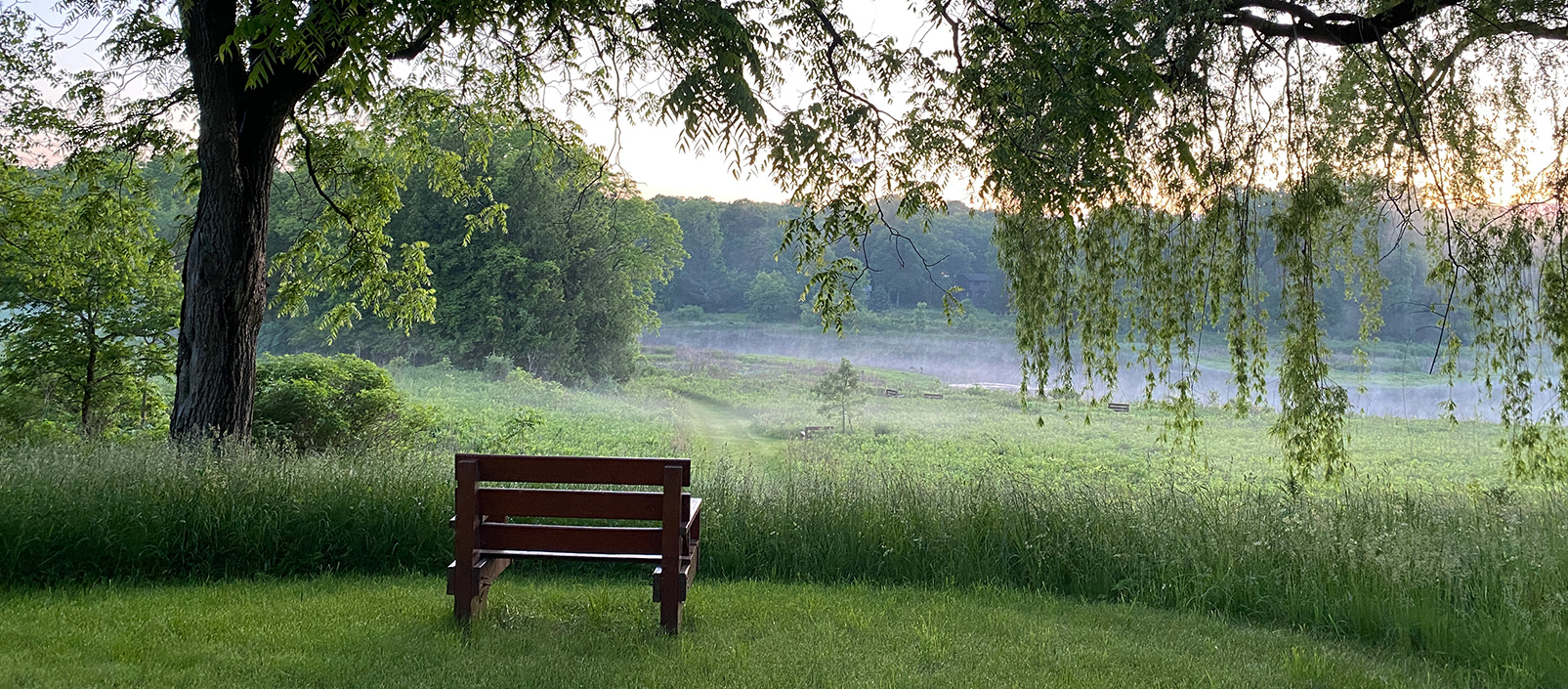 The vows we make as Companions of the Order of Charity are Simplicity of Life, Purity of Heart, Obedience, Non-Violence, and Universal Citizenship. They are the avenues by which we seek the All Holy and consecrate ourselves for our mission of manifesting them in every facet of our lives. The virtues we challenge ourselves to emulate are found in the Beatitudes. A vowed life means a life focused on daily re-evaluation and renewal, on metanoia.
The vows commit us to a public covenant between God and all we are. The vows do not proclaim goals already achieved, but solemn promises to relentlessly pursue the virtues they proclaim.
We strive to make our lives known by simplicity, sharing, and celebrating the promise of each day with gladness. We work to avoid waste and limit extravagances while providing for our physical and spiritual well-being and health.
The grace of Purity of Heart shepherds our intentions, attitudes, motivations and relationships. It seeks to transform our lives into active love for others, because it focuses on our ethical and moral behavior. We treat others carefully and honorably, acknowledging the inner Light that dwells within them.
We cultivate the disciplines of forgiveness and trust in order to obtain the blessings of right intentions and right-mindfulness in our dealings with others. By this vow, we surrender ourselves, heart, mind, and body to the service of God and the building up of creation.
Obedience (from the Latin ob + audire, to listen to) does not mean just listening to an outside entity; it also means following our own inner Authority. When we listen to our own inner Authority with reason and compassion, utilizing constant study and prayer, we find the will of God. That Authority is the inner Light, the presence of God within us – our connection to the Divine.
We individually and corporately place ourselves in unity with The Founding Document, allowing it to provide the structure and guidance we need in order to function as a viable, thriving religious community.
We acknowledge our place in the Web of life, knowing that this fragile web unites all of God's creation. By this vow we commit ourselves to finding ways of resolving human conflict by trust, cooperation and understanding, rather than by outright force and rejection. We turn our energies to ending fear, aggression, violence, coercion, exploitation, and injustice.
By this vow we practice the disciplines of forgiveness and empathy. We renounce any recourse to violence and unlawful force. We reject war and look for its elimination. We join the struggle with all peoples for liberation, justice, peace, human dignity, rights, and integrity.
We are children of the same Maker and thus, members of the household of God. We are the body of Christ, and stand in solidarity with every family and neighborhood, every land and nation, with every culture and race throughout the world. We yearn to restore the flow of grace to a broken humanity and a violated creation.
We proclaim the value and equality of every person, and renounce the nationalism, racism, sexism, colonialism, and discrimination nurtured by fear and ignorance. This vow invites us to value the beliefs, history, and cultures of all peoples, celebrating our commonalities and appreciating our differences.
If you have any questions about our vows or would like further information on them, please send us an email through the Contact Us link. We look forward to discussing them with you!