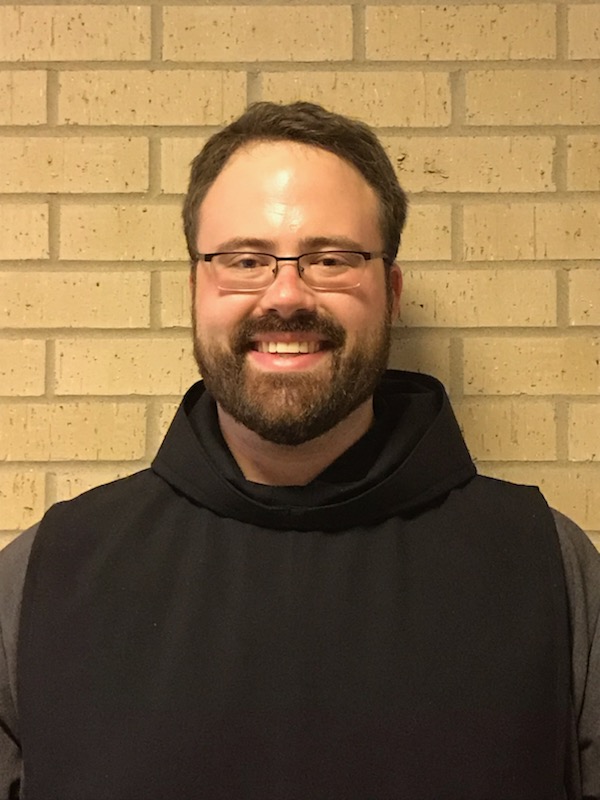 Brother Andrew Aelred is a first-year professed in the community, arriving after a long period in his journey of wandering and discernment. The Founding Document stood out not just as a solid grounding and guiding document for spiritual formation, but also a liberating guide for our lives in every moment and every interaction.
Andrew grew up in the upstate of South Carolina. His childhood religious background was influenced by the diverse denominations and religious beliefs of his family. His parents settled with First Presbyterian Church, Greer, which became the spiritual foundation for Andrew's early life.
Deciding to stay within the Presbyterian community for college, Andrew earned a bachelor's degree in sacred music (organ) from Presbyterian College. Upon graduation from Presbyterian College, Andrew moved to Knoxville, Tennessee, to continue his organ studies. He earned a Master's degree in organ performance from The University of Tennessee.
Andrew currently works at The Episcopal Church of the Ascension in the western suburbs of Knoxville, TN as the Associate Music Director and Communications Coordinator. He conducts the handbell and Gregorian Chant ensembles, accompanies the choirs, and oversees the production of the Sunday leaflets, weekly newsletters and mailings, monthly parish paper, website, social media, and general IT conundrums among other things. He loves a good fight with a cranky copier. He also collaborates with Sacred Heart Cathedral (Roman Catholic) with their Diocesan Schola and various musical events. He is also the district convener for the state of Tennessee for the American Guild of Organists, and the local chapter membership coordinator.