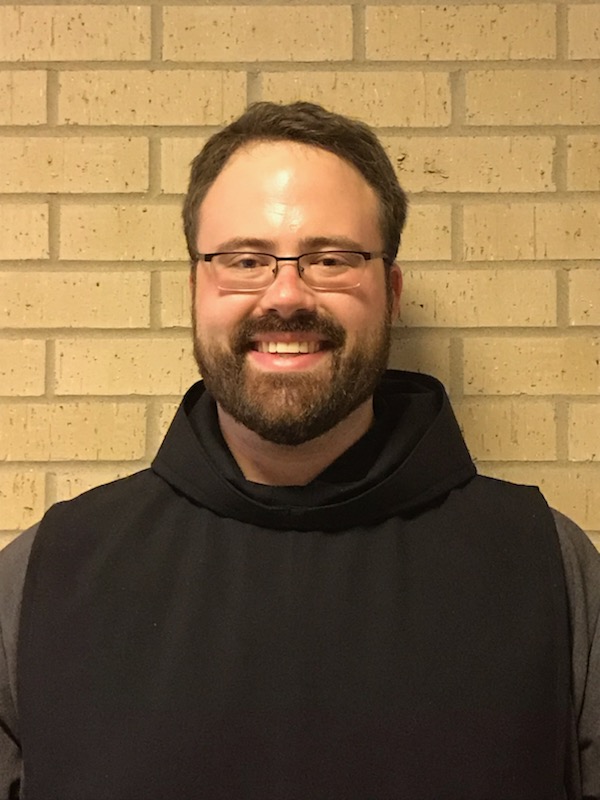 Bro. Andrew Aelred, OC
Brother Andrew Aelred is a life-professed companion in the community, having found the Ecumenical Order of Charity to be a fertile, grounded community. The Founding Document stands out for him not only as a guiding document for spiritual formation, but also a liberating guide for our lives in every moment and every interaction.
Bro. Andrew grew up in the upstate of South Carolina. His childhood religious background was influenced by his family's diverse denominations and religious beliefs. His parents settled with First Presbyterian Church, Greer, which became a moderate reformed theological and spiritual foundation for his early life.
Deciding to stay within the Presbyterian community for college, Bro. Andrew earned a bachelor's degree in sacred music (organ) from Presbyterian College. Upon graduation from Presbyterian College, he moved to Knoxville, Tennessee, to continue his organ studies. He earned a Master's degree in organ performance from The University of Tennessee.
Bro. Andrew currently works at the Episcopal Diocese of East Tennessee as the Missioner for Communications and Evangelism working with the Evangelism, Christian Formation, and Becoming Beloved Community groups as well as helping with building maintenance projects. He is often accompanied by his puppy, Bentley Cooper.