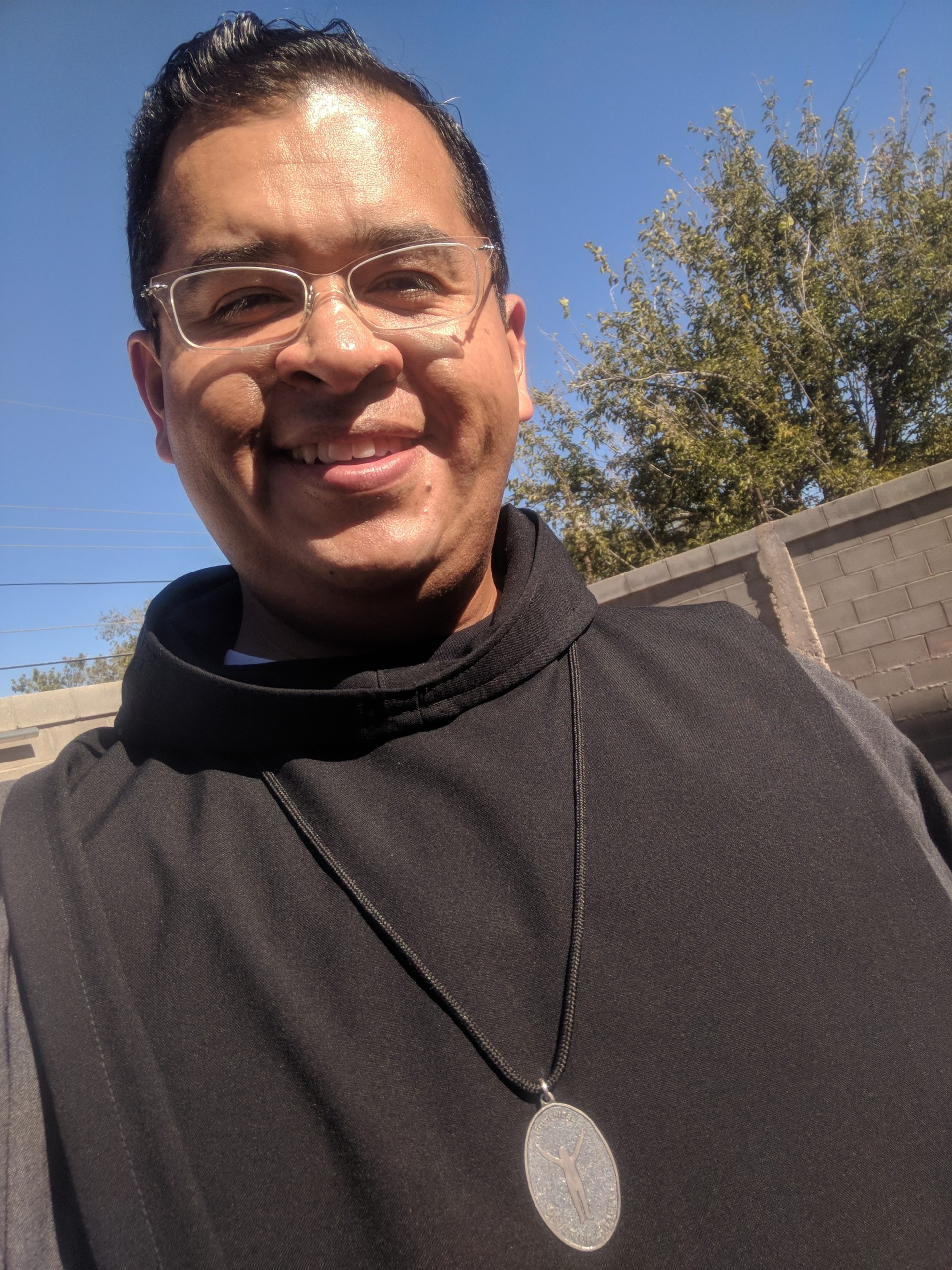 Bro. Charles of the Cross, OC
Bro. Charles is from Midland, Texas, the land of the wide-open sky. Throughout his life, he has felt the call to share the love of God with all, no matter who they are or where they have been. Bro. Charles has had quite a colorful journey, including having been a member of a Roman Catholic religious order where he was able to minister, as both a Brother and a priest, in many places around the U.S. as well as in Mexico, Bolivia, and Zambia, and Honduras. He was ordained on 22 May 2010. Very much in love with God, and serving in faith, after much discernment, he felt a call to step away from the Roman Catholic Church. After continued discernment, he found a home in the Episcopal Church where he was received and is serving as Priest-in-Charge of the Odessa Episcopal Communities which includes St. John's, St. Barnabas, and San Miguel Arcángel Episcopal Churches. He also serves as chaplain of St. John's Episcopal School and sits on the board of Pride Center West Texas. He is also a proud member of the Sisters of Perpetual Indulgence, being a far-flung member of the Weird City Sisters in Austin, Texas, where he professed vows in May of 2018. Among the house, he is known as Sister Amor.
Recognizing that God calls in many ways, Bro. Charles found and joined the Ecumenical Order of Charity where he is now a vowed life member and has chosen to take on a name based on three inspirational holy people along his spiritual journey. These three are St. John of the Cross, Sor. Juana Ines de la Cruz, and Blessed Charles de Foucauld. Wanting to honor and celebrate the lives of these three people, Bro. Charles has taken on the religious name Charles of the Cross. He recognizes that God's love is at work in all of us and wants to celebrate the immense love of God with everyone he meets. He also reminds people on a regular basis that you are beautiful and you are loved. As a part of the Ecumenical Order of Charity, he has also dedicated his home as a place of prayer and charity, placing it under the patronage of the Sacred Heart of Jesus. His home is known as Casa Sagrado Corazón.