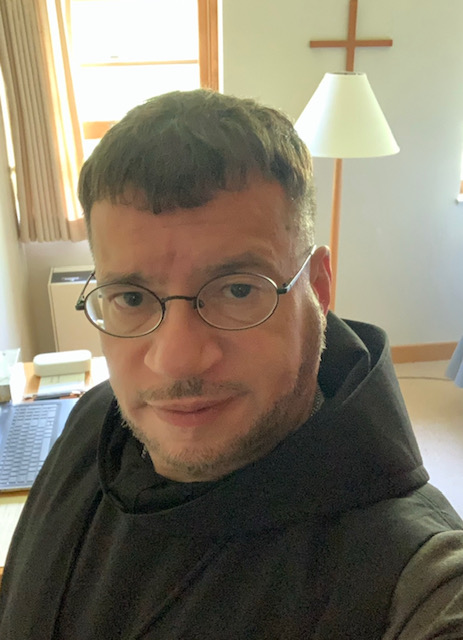 Bro. Jeremiah, OC
Brother Jeremiah joined the Ecumenical Order of Charity in 2017. Upon reading the Founding Document, he found what he had been seeking for quite some time, namely, a home among the People of God where ALL are welcomed and loved! He was ordained a Roman Catholic priest in 1991. After many years of service in the Roman Church, he was incardinated and received into the Catholic Apostolic Church of Antioch in 2019 as priest.
A proud Puerto Rican, Brother Jeremiah was born in Brooklyn, NY, raised in Philadelphia, PA, and currently resides in Bethlehem House in the Art Museum area of the city. He works in the healthcare industry as a Patient Advocate and enjoys volunteering, particularly serving the homeless and poor in areas of the city he so loves (and beyond).
Brother Jeremiah is a kind, warm and giving soul, a Philly sports fan and an avid foodie who thoroughly enjoys cooking for friends and loved ones. Cultivating a healthy spirituality and a genuine connection with the All Holy One is extremely important to him. This includes the work of promoting the practice of intentional GRATITUDE, KINDNESS and daily MEDITATION, a practice that has profoundly changed his life. It is Brother Jeremiah's fervent belief that this practice is the key to one's true happiness and fulfillment.
In May of 2021, he founded a non-profit organization called Bethlehem House Ministries, a 501c3 entity dedicated to the cause of this movement – with a special emphasis on providing for the basic needs of some young folks in Africa that were 'adopted' by the ministry – along with the commission to break bread, celebrate companionship, embrace gratitude & kindness and share the love and mercy of God with ALL!