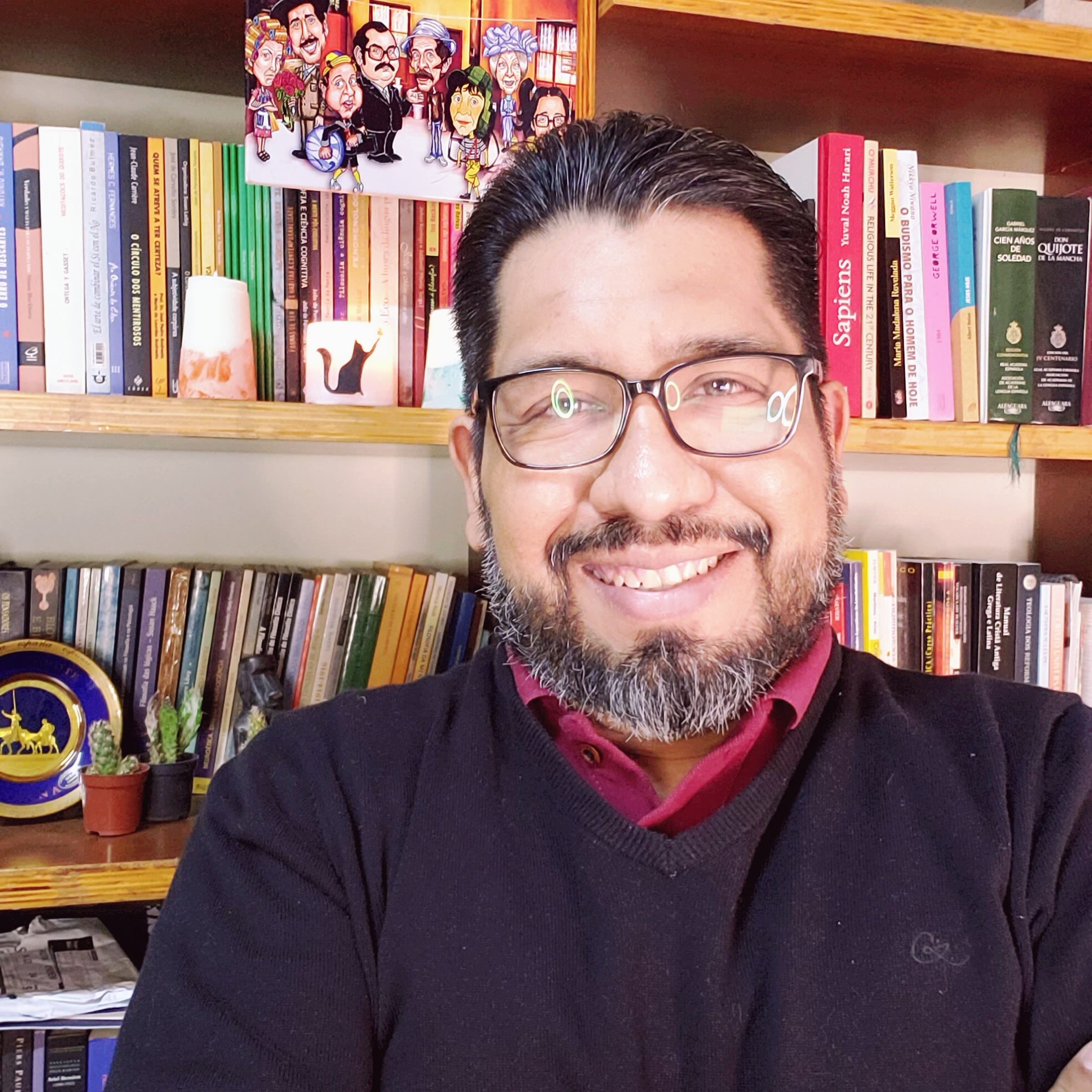 Bro. Sylvanus, OC
Brother Sylvanus was born in Venezuela and currently lives in São Paulo, Brazil. He entered religious life at the Maria Madre minor seminary of the Church of the diocese of Maracay, where he finished secondary school.
Later he entered the Society of St. Paul as an aspirant in the Pauline Community of El Hatillo and after two years he became part of the Pauline community in Caracas. He professed religious vows in that congregation and decided to leave religious life in the Roman church in 2004, however, he never stopped feeling the call to religious life.
In 2017 he found the web page of the Ecumenical Order of Charity, used the tools that technology provided, translated all the information into Portuguese and immersed himself in reading and praying the Foundational Document which, in the words of brother Sylvanus, brought the way of life that he I was looking for and I couldn't find it. He shared this good news with his longtime friend, Reinaldo, who would later assume the name of Francisco and both would become the first brothers in Brazilian lands after their time of novitiate.
It was a true act of trust in God and, above all, a vote of confidence by the sisters and brothers of the United States in these two brothers, across borders, who knocked on the door and asked to come in.
In 2023 Brother Sylvano professed life vows and his joy at being part of the Ecumenical Order of Charity has never diminished.
---
O irmão Sylvanus nasceu na Venezuela e atualmente mora em São Paulo, Brasil. Ingressou na vida religiosa no seminário menor Maria Madre da Igreja da diocese de Maracay, onde concluiu o ensino médio.
Mais tarde ingressou na Sociedade de São Paulo como aspirante na Comunidade Paulina de El Hatillo e depois de dois anos passou a fazer parte da comunidade paulina de Caracas. Fez votos religiosos naquela congregação e decidiu deixar a vida religiosa na igreja romana em 2004, porém, nunca deixou de sentir o chamado para a vida religiosa.
Em 2017 encontrou a página web da Ordem Ecumênica da Caridade, utilizou as ferramentas que a tecnologia proporcionava, traduziu todas as informações para o português e mergulhou na leitura e na oração do Documento Fundacional que, nas palavras do irmão Sylvanus, trouxe o caminho da vida que ele procurava e não encontrava. Ele compartilhou essa boa notícia com seu amigo de longa data, Reinaldo, que mais tarde assumiria o nome de Francisco e ambos se tornariam os primeiros irmãos em terras brasileiras após o tempo de noviciado.
Foi um verdadeiro ato de confiança em Deus e, acima de tudo, um voto de confiança dos irmãos e irmãs dos Estados Unidos nestes dois irmãos, além-fronteiras, que bateram à porta e pediram para entrar.
Em 2023 o Irmão Sylvano fez os votos perpétuos e sua alegria de fazer parte da Ordem Ecumênica da Caridade nunca diminuiu.