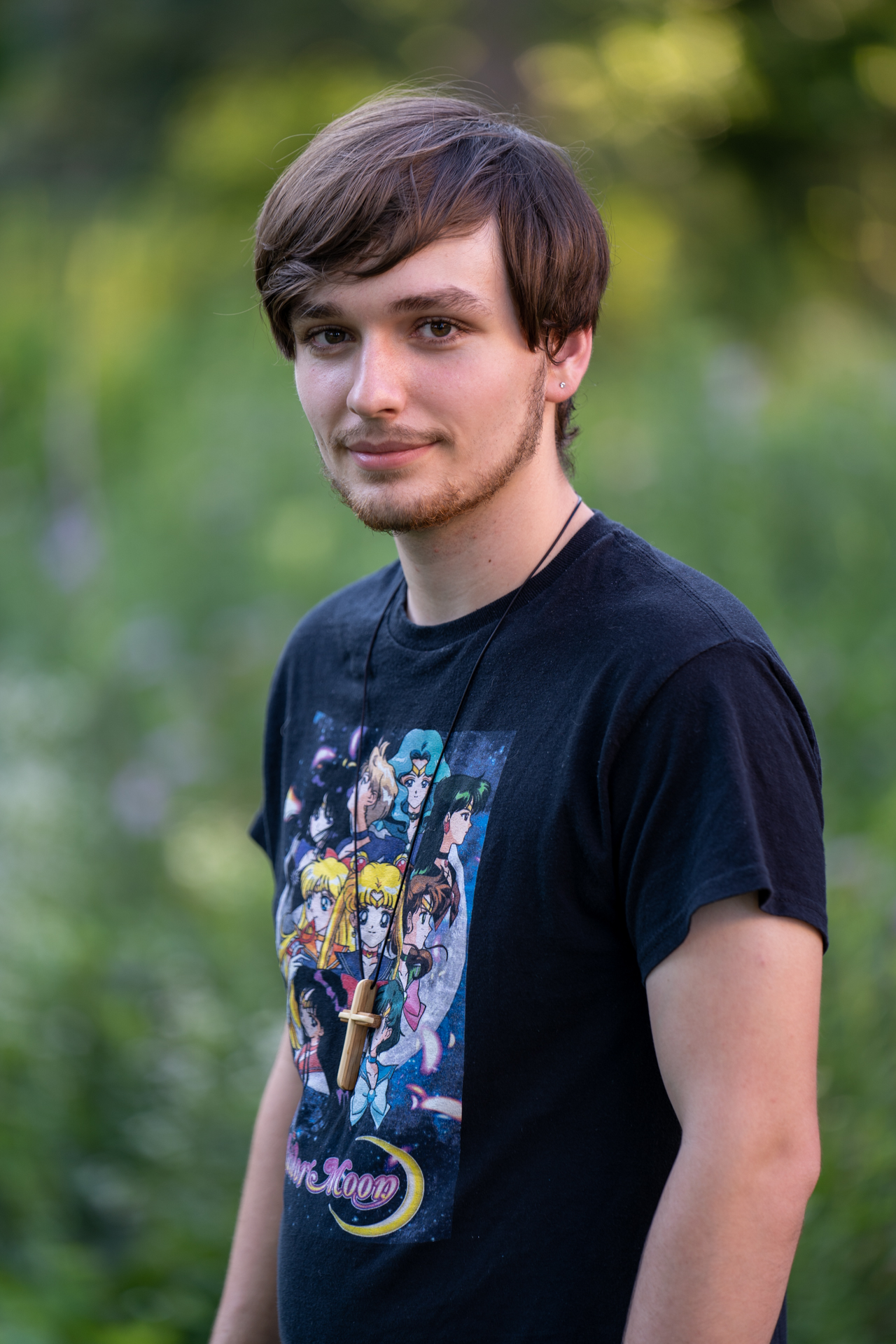 Jesse Stinnet
Jesse grew up and lives in East Tennessee. He grew up in a Protestant household; his father was the primary influence in his faith development. A few years ago he began a significant exploration of various denominations: Roman Catholic, Orthodox, Pentecostalism, Methodism, and eventually found a home in the Episcopal Church. It is a mixed-faith church, which is what attracted him to it initially. He likes the people there and feels it has become a faith family for him. His father is ordained in the Church of God, where he also volunteers.
Jesse enjoys both writing and art. He feels his art opens his mind and ties back to his inspiration for writing. He describes himself as a "book nerd" — along with a number of us! 🙂
Jesse currently works at Federal Express and this Fall will attend Walters State Community College in Morristown, TN where he will major in English. He is also considering seminary in the future.
Jesse is a postulant in the community.