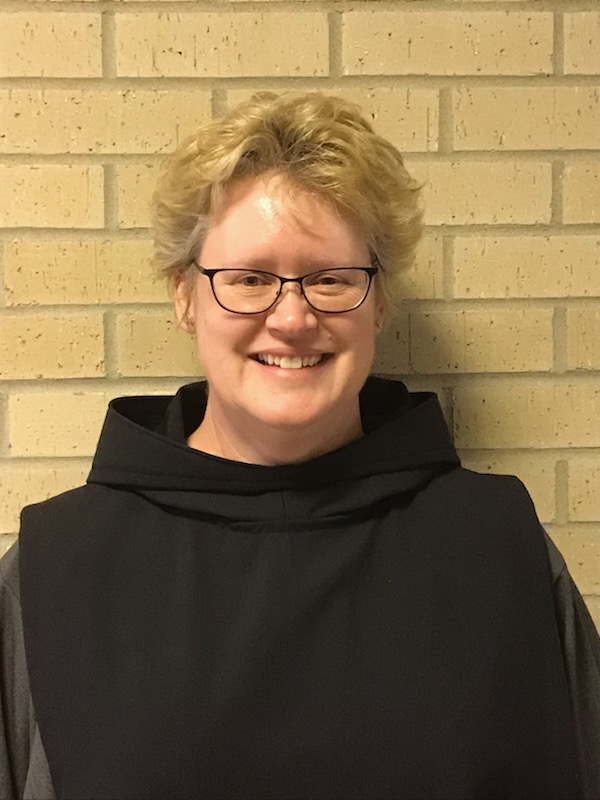 Sr. Kristine Nahara, OC
Sister Kristine Nahara is a first-year professed in the community. She holds a Certificate of Congregational Leadership from the University of Dubuque Theological Seminary leading to becoming a Certified Lay Pastor in the Presbyterian Church (USA). She earned a bachelor's degree in music from the Eastman School of Music in Rochester, NY, and a Master's degree in music from the University of Colorado Boulder.  Kristine studied interfaith theology through All Paths Divinity School earning a Master of Interfaith Theology degree. 
As a Licensed Massage Therapist for 21 years, Kristine focuses on healing the body, mind, and spirit through the use of many techniques including Reiki, Tibetan Singing Bowls, Shiatsu, trigger point therapy, and prayer. Kristine has a certificate in Healing Touch Spiritual Ministry which connects us to the healing work done in the early church. Kristine is active in her small Iowa community of 900 people where she cares for rescue animals and owns a gym where she has her healing practice and teaches martial arts and yoga. In addition to her healing work, Kristine serves rural churches, and is an active musician.